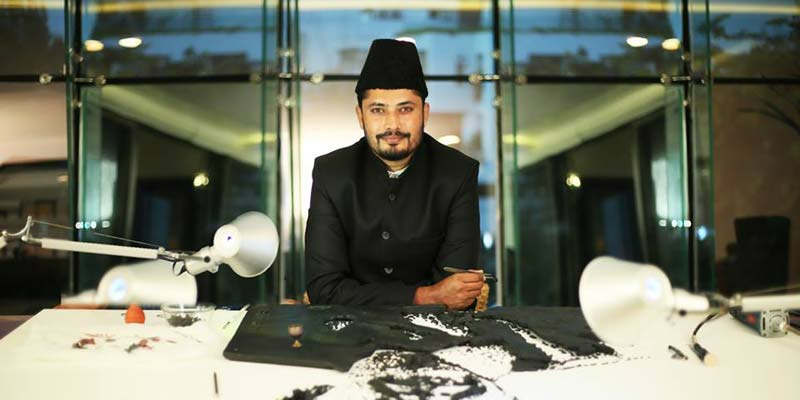 India is a country full of marvels. Here reside folks, myths, tales and talents alike. Despite Kohinoor resting in the safest vaults of England, India churns out a number of precious gems every day. The newspapers are filled with thrilling stories about such heroic talents. One such talent which has gained popularity worldwide is Wajid Khan, the artist innovator, the son of the soil.
Wajid has been featured for his never-seen-before talent of nail art. The man knows where to hit the hammer the hardest, in a literal sense. Born in a small village of Songiri in the family of farmers, he had never been a disciplined child. Amongst the crowd of four brothers and two sisters, his true siblings had in fact been his thoughts, his thoughts that lay in art. His weakness in studies was balanced by his madness for art. He began quite early. His unruly mind would see a peculiarity and potential even in the strangest things found on the face of the earth. He would mend things to present something innovative and artistic. He had to face the music from his father who was insistent on bettering the studies. However, Wajid was adamant in making best from the waste.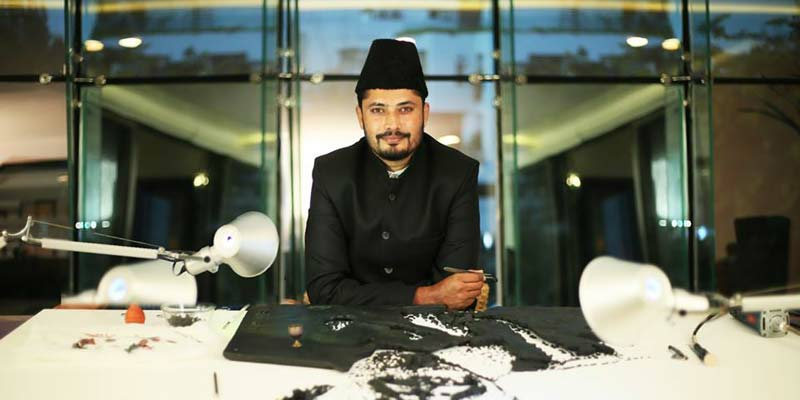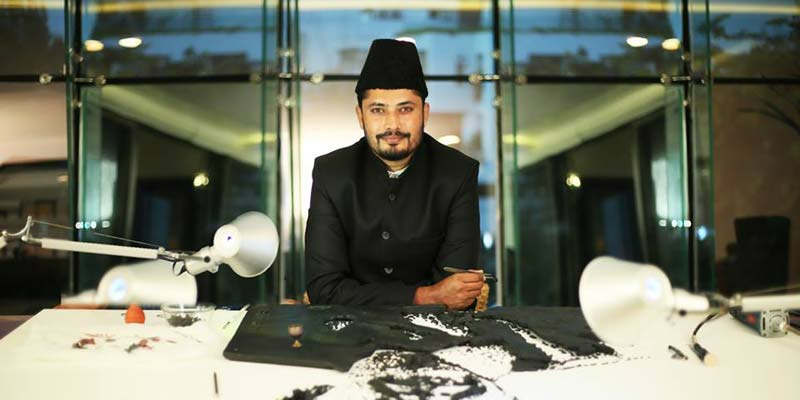 By the age of 14, Wajid had created a world's smallest electric iron, a water theft device and a helicopter. At this tender age, which is best known as a spring in the human life, Wajid was engaged in making a centralized touch-activated switch for household appliances. For these achievements, Wajid gained accolades and appreciation from the former President of India reverential, Dr. APJ Abdul Kalam. He was also invited to spend some productive time with Dr. Kalam at National Innovation Foundation which is a prestigious research and invention wing in India. From there on, Wajid never looked back. He has been awarded thrice by the late President. And the smallest electric iron which he invented while in standard 5 has been entered in the Guinness Book Of World Records.
Wajid became all the things that encompass the definition of an artist. He is a painter, a sculptor, an inventor, thinker, designer and an art lover to the core. Bestowed with the rare ability to see art even in world's most fragile things, he came up with a light sensor and gear locking in the year 2003. He has not one or two but 140 feathers in his cap; to be more precise, he is credited for 140 inventions till date. Wajid has also been credited to have created world's first 3D painting on canvas.
Wajid's talent doesn't stop at being an inventor but his ability to do things differently has earned him the title of nail-portraits. He holds the patent to nail art, also known as nail painting. With a view to creating a pointillist style image, iron nails are hammered into the hard acrylic canvas by the artist. His debut nail art was displayed in 2005 and was that of Mahatma Gandhi. It took Khan three years and over 1,50,000 crude iron nails to complete this art. Following which, his name was entered in the Golden Book Of World Records.
Other such portraits which followed included Mother Mary, Lord Jesus, Salman Khan, Dhirubhai Ambani, Rahul Gandhi, Sai Baba of Shirdi, Raj Thackeray, Kaaba, Hamdan bin Mohammed Al Maktoum and Sheikh Mohammed bin Rashid Al Maktoum. His exhibitions are often graced by the presence of popular public figures, especially the Bollywood celebrities. His recent exhibition, held in 2014 in Mumbai, was attended by Dalip Tahil, Chahat Khanna, Seema Chauhan and Ashmit Patel. Nail art requires extreme patience and dedication and Wajid seems to have excelled in giving birth of these live portraits for it now takes him a mere 3 to 6 months time period to complete this art.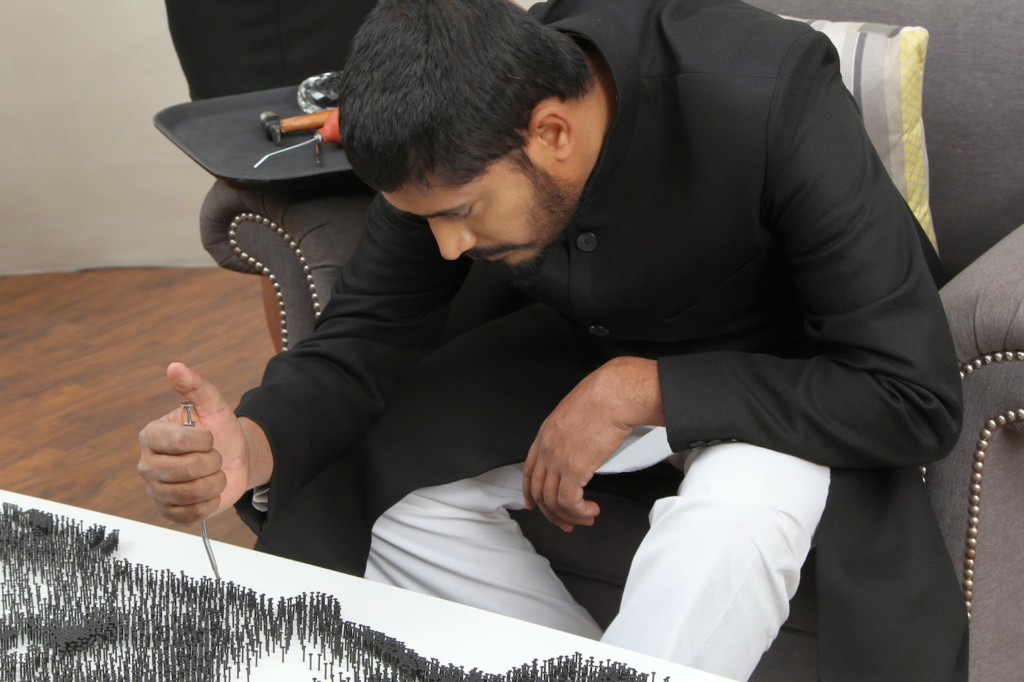 Recently, Khan was tagged amongst the human wonders of India by History TV for its show OMG! Yeh Mera India, Season 2. Herein, we were told about his skills of, what Khan terms, "automotive art." In 2014, Khan created a sculpture of a horse with a jockey using automobile parts. He has termed this as a milestone in his life. His Facebook fan page boasts this achievement as, "Yet another desire to fly high and high in the new sky…Nail combined with Automobile parts and gave shape to a new form of art that surprised the world with its idea and splendor."  In an interview to HT, Khan says that the idea to create a portrait using spare parts of automobiles came to him when he saw mundane and unutilized things lying in the junkyards. This eureka moment brought him more fan base and more popularity in India and worldwide.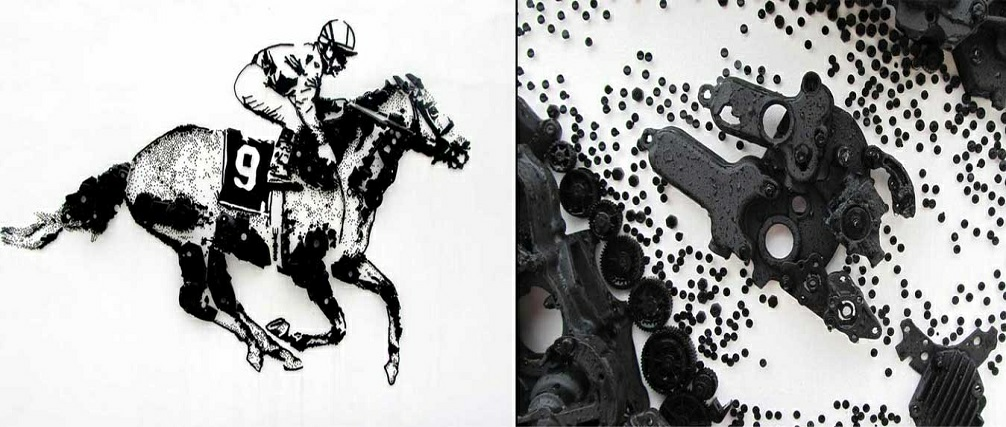 Wajid has been associated with varied social causes. To lend one such cause, Save Girl Child campaign of the Indian government, a pivotal status, Wajid created a portrait of a crying baby girl using medical equipments. The scissors used in stitching up the wounds and the stethoscope used to gauge the heartbeat are essential to the portrait which speaks against female foeticide. In 2015 he created a portrait of Mahatma Gandhi using bullets, the message was poignant. He was referring to non-violence using the most violent and destructive means.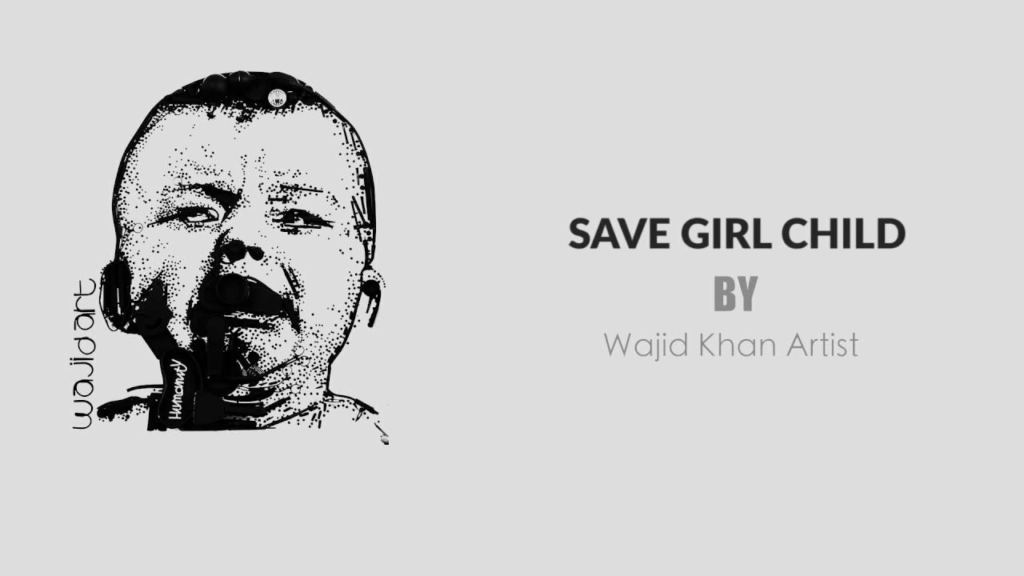 When asked as to how he can make such commendable piece of art with so much finesse, the artist is heard saying in an interview to History TV, that he tries method acting. He gets in the skin of the subject which renders his art a flair which soon takes shape into the lauded live portraits.
Not only does the artist churn out masterpieces, he has been a rugby player and is associated with the Indian Rugby Football Union. Amongst the many world records, he also holds an honor, rare at that, wherein one of his artwork graces the wall of Rashtrapati Bhavan, the official home of the President of India.
And the story doesn't end there.
The passion of art and artistry has been motivating the youth through captivating speeches of Wajid Khan delivered across the world on varied podiums. In 2015 he delivered a lecture on innovation in management in IIM Indore. In 2016 his shared his inspirational life story with the students of Aligarh Muslim University. He delivered a lecture for a two-day Inter University Arts And Crafts Exhibition held at Lovely Professional University. He will soon be seen presenting yet another enchanting speech at TEDX talk to be held in IIM Rohtak on September 10, 2017.  
With his philanthropic side helping those in need, with his life story proving to be a motivational force and with his love for teaching his art to the students for free,  Wajid Khan has truly become an inspiration to the youth of the day.