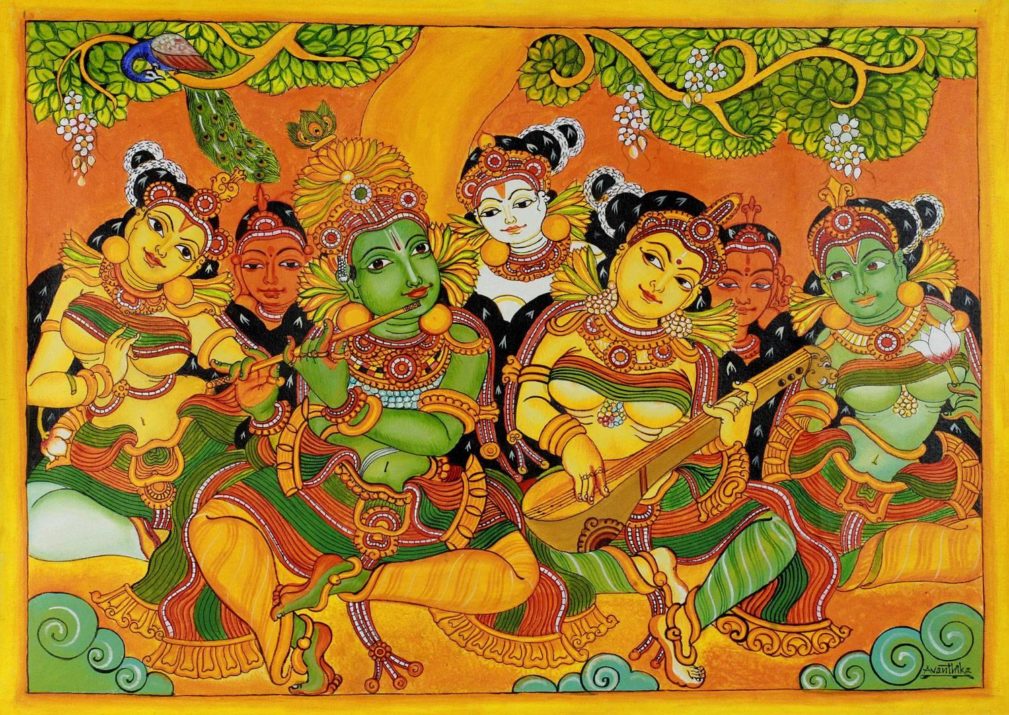 Art is the powerful and strong way of expressing the imaginative or technical skill in the form of auditory, visual works. We were able to see the great insights of our ancestors because of their beautiful artwork. They were so skilled to make that happen. India is the only place with rich artwork of past.
As you might have heard many histories of the kingdoms, they always describe starting with their beautiful artwork and then come their details in depth. This shows the importance of the art in that period and also people were also ready to make anything for their respective kingdoms.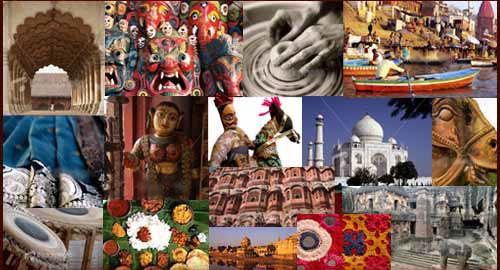 Modern art came into existence as a destructive innovation destroying the old art methods and made things to see in a different manner and this arrival was made in the Calcutta in the nineteenth century.
Modern art by the people of Indians are welcomed in the west and high auctions also took place for the artwork of Indians. Indian people are well recognized for their artful skill. As in every field, women were also well recognized around the world. The international art market occurred between 1995 and 2007 where auctions take place and also people from the west interested in the work as they were decorative and creative.
After facing heavy difficulties, finally, people were given the permission to conduct the market and were created in three steps
Redefinition of category

Creation of valuation metrics

Broad acceptance of category
Art had a higher economic value than the value before this and they introduced the new category to stakeholders to generate trade in art. Magazines and newspapers abroad started writing not only regarding the auctions but also about the quality of Indian artwork. Which boosted the auction and also the price, this eventually added the status of the country with an increase in the revenue. The average price at the auction went from the six thousand dollars to forty-four thousand dollars and as a result, there held a good value among sellers and buyers.
The arts should be in such a way that attracts the market, not only for money sake but also for the young people to get inspiration and choose this as their career. Many arts have also been vanished due to improper guidance.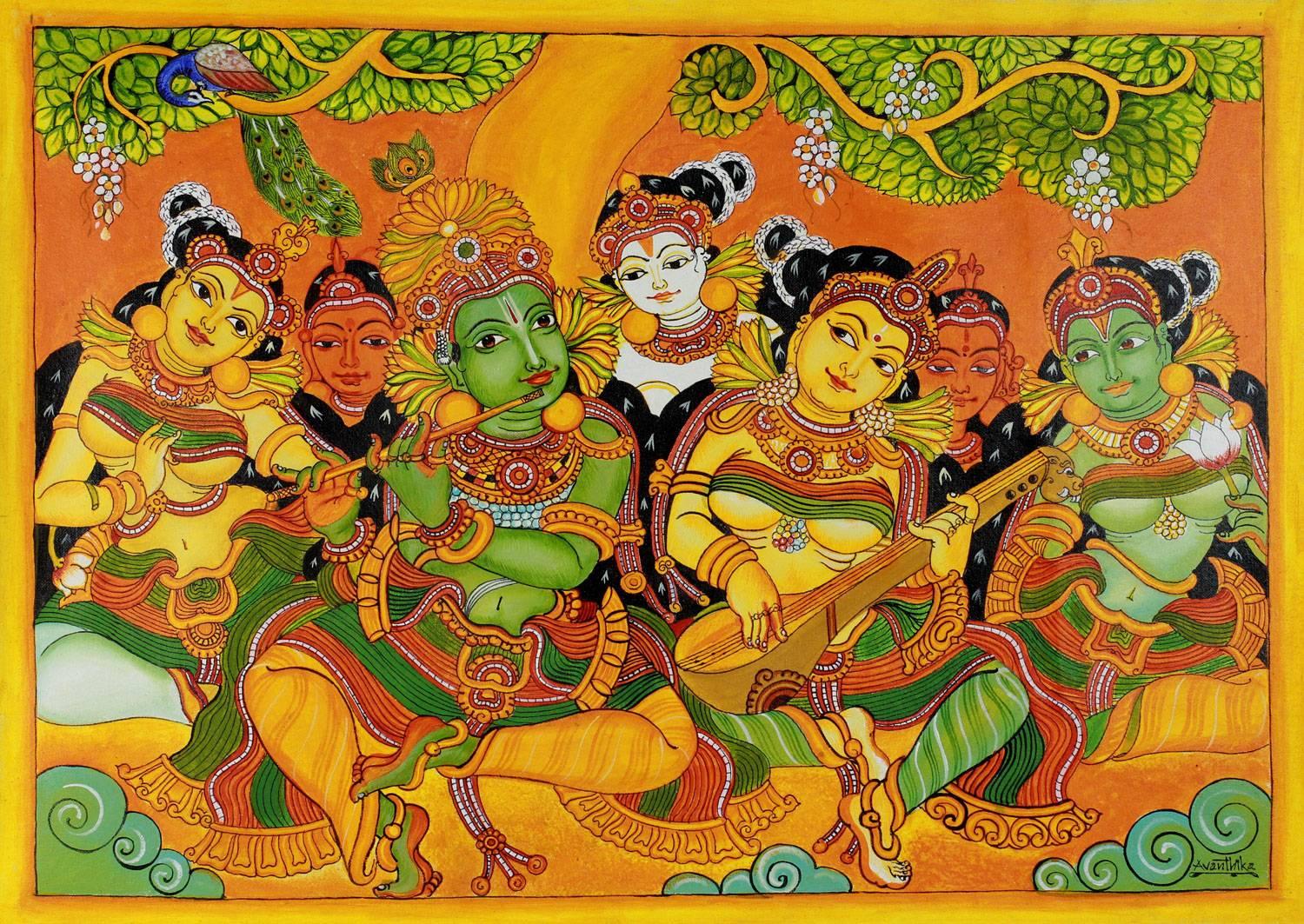 Especially for young people for who are indulged in the art field, they have a large number of benefits like it offers stability, offers a break from stress,  helps build self-esteem, can facilitate a closer connection to family, offers healing, open educational doors.
So people need to support and also advise everyone to take part in this.
India can encourage people in many ways some are listed below:
By conducting classes

By widely spreading the beauty of art

By encouraging young generation

By conducting several completions

By conducting exhibitions on the art

                                    There is a different kind of art and government should make necessary steps in making arrangement for the classes so, that people can excel in that. People should also not force anyone only interested should be participating.
Encouraging young generation:
                                The future rests on the shoulder of the youth, so it is our responsibility to encourage people who are interested in this field and make them shine. We also need to understand the interest of the children in their field and make them undergo the classes. So children in their childhood days should be encouraged instead of scolding for their poor performance. Parents must help their children in blooming their talent.
Conducting several competitions:
                                     Competitions should be made once every month and their artwork must be evaluated regularly and comments should be given to them by experienced artists in their respective fields. India government should also try and conduct competitions in abroad and in different places so they can get a better understanding of other artwork and also they can learn about new things.
Conducting exhibition on art:
Similar to competitions, there should be exhibitions held in most of the places and this is crucial as this will help us learn the wonderful artwork of the people in the exhibition. Mostly auctions take place during this exhibition time.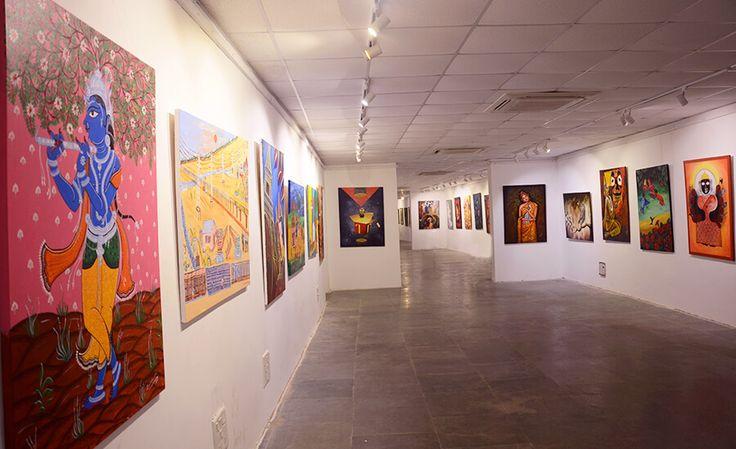 Spreading the beauty of art:
                                    Media also plays a crucial role in this, as they are the ones who are capable to deliver the information to every part of the world. So government should arrange some classes or at least some weekly tips giving programs so that people who are yet to determine the field can choose easily and people who don't know the beauty of art can experience it. They should telecast the wonderful and beautiful artwork around the world and also the different artworks in the museums, as traveling to every nook and corner is impossible for everyone.
Santiniketan

– a contextual modernism is an exhibition containing nearly 100 works from the four modern artists namely Ram kinker Baji, Rabindranath Tagore, Nandalal Bose, Behari Mukherjee were placed in the centre stage. There were a large number of good critics for the beautiful work of above artists. Bengal school of art was succeeded by Santiniketan School, but they often describe themselves as a movement, not as a school.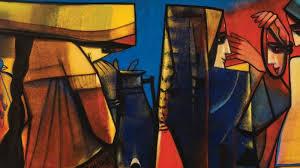 Nowadays people started focusing on money, so most of them try to go away from this field, but a person can earn more than getting paid from the job if his art is auctioned for a large sum of money and also there will be no workload, people can enjoy and do their job.
These steps are only a few ways, still, there are a lot of ways that can be taken by the government to improve and grow modern art. This artwork has been recognized by many and also must influence others to take part as there is a great decline in the field of art in the 21st century. So with proper steps taken, India can also stop declining and start an increase in the area of art.
Making this possible is one small step in making our country from a developing nation to developed nation.