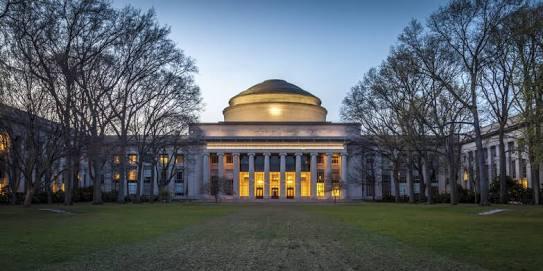 Students looking to further their education in art can find programs at the undergraduate and graduate degree level. Most of the institutions that offer the best programs in the nation are specialized art schools or universities with well-respected art departments.

Art is a broad field of study that includes the fine, performing, sound, and visual arts. Four schools in particular have received high marks from U.S. News & World Report for their fine arts programs and have also been ranked individually for some of their design or specialty studies.
The Rhode Island School of Design, the School of the Art Institute of Chicago, and Art Center College of Design offer both undergraduate and graduate degrees. On the other hand, the programs available at the Cranbrook Academy of Art are offered exclusively at the graduate level. And several of these schools have global programs, while others are highly selective with low student-to-faculty ratios.
We have put up a list of top 10 Art Universities and schools in the United States of America taking into account tuition fees, admission rates, and first-hand feedback from faculty and alumni that are worth your time and money to pursue your art dream.
1- Yale University
Location: New Haven, Connecticut
Annual Tuition: $36,359
Programs of Note: Painting and Printmaking, Photography, Sculpture
The Yale School of Art is the art school of Yale University, founded in 1869 as the first professional fine arts school in the United States. The competition is as high as the annual tuition, but perhaps worth it. The program in art offers courses that, through work in a variety of media, provide an experience in the visual arts as part of a liberal education as well as preparation for graduate study and professional work. Students may also work with the likes of Roni Horn, Richard Prince, Shirin Neshat, and Brent Howard; upon graduation they'll join the alumni ranks of Eva Hesse, Richard Serra, Wangechi Mutu, and Dawoud Bey.
2- Rutgers University
Location: New Brunswick, New Jersey
Annual Tuition: $18,216 (resident), $28,800 (non-resident)
Programs of Note: Painting
Mason Gross was founded in 1976 as a school of the fine and performing arts within Rutgers. In the early 1950s, Allan Kaprow began teaching at this historic state university where he helped start the Fluxus group with professors like Robert Watts, Geoffrey Hendricks, and Roy Lichtenstein; artists George Brecht and George Segal and undergrads Lucas Samaras and Robert Whitman with the excellence of the program's continuing even now. Students here also get to be a part of the annual thesis Exhibition conducted in New York each year in addition to the one held in New Jersey.
3- Bard College
Location: Annandale-on-Hudson, New York
Annual Tuition: $21,919
Programs of Note: Painting, Sculpture; Film and Video
Bard College is a private liberal arts college in Annandale-on-Hudson, a hamlet in New York, United States. The campus overlooks the Hudson River and Catskill Mountains, and is within the Hudson River Historic District, a National Historic Landmark.Founded in 1860, the institution consists of a liberal arts college, a conservatory with both the CCS Hessel Museum of Contemporary Art and the Richard B. Fisher Center for the Performing Arts located on campus. The college also hosts two acclaimed annual arts festivals, Bard SummerScape, and the Bard Music Festival.  
4- Maryland Institute College of Art
Location: Baltimore, Maryland
Annual Tuition: $45,290
Programs of Note: Painting, Sculpture, Photographic and Electronic Media
Maryland Institute College of Art an art and design college in Baltimore, Maryland, United States founded in 1826 makes it one of the oldest art colleges in the United States. In 2014, MICA was ranked No. 7 in the nation among fine arts programs by U.S. News and World Report.
MICA hosts pre-college, post-baccalaureate, continuing studies, Master of Fine Arts, and Bachelor of Fine Arts programs, as well as weekend young people's' studio art classes with  nation's top producers of Fulbright Fellows among specialty schools with the likes of artists Jeff Koons, Elaine Hamilton, Lesley Dill, and Broad City's Abbi Jacobson among its former students.
5- Virginia Commonwealth University
Location: Richmond, Virginia
Annual Tuition: $15,483 (resident), $28,164 (non-resident)
Programs of Note: Sculpture, Glass, Graphic Design
Virginia Commonwealth University School of the Arts is a public non-profit art and design school located in Richmond. VCU arts advertises itself as an institute that fosters interdisciplinary collaboration and research across departments, along with a curriculum that focuses equally on arts conceptualization and physical practice.
Founded in 1928 as a single painting class by artist Theresa Pollak, VCUarts became the official art school of the university in 1933. The school prides itself on inviting established talent to campus as visiting faculty or visiting artists; past participants include Matthew Day Jackson, Spencer Finch, and Fawn Krieger.
6- Cranbrook Academy of Art
Location: Bloomfield Hills, Michigan
Annual Tuition: $35,406
Programs of Note: Fiber, Ceramics, Print Media
The Cranbrook Educational Community, an education, research and public museum complex in the US state of Michigan. A National Historic Landmark, it was founded in early 20th century by newspaper mogul George Gough Booth. The school is unique in that it only offers graduate-level degrees all students must enroll full-time and you need 60 total credit hours to graduate. But the curriculum is DIY and the students can develop their talents under the tutelage of faculty like Liz Cohen, Ian McDonald, and Beverly Fishman. Donald Lipski, Nick Cave, and Charles and Ray Eames are among this academy's famous alumni.
7- California Institute of the Arts
Location: Valencia, California
Annual Tuition: $46,830
Programs of Note: Film and Video; Photography and Media; Art; Art and Technology
The school was first envisioned by many benefactors in the early 1960s, staffed by Nelbert Murphy Chouinard, a founder of Chouinard Art Institute, Walt Disney, Lulu Von Hagen, Thornton Ladd and others. CalArts provides a collaborative environment for a diversity of artists. Students are free to develop their own work over which they retain control and copyright in a workshop atmosphere.The California Institute of the Arts, known by its nickname CalArts, is a private university located in Valencia, California and is one of the most prestigious art schools in the U.S with faculty in the likes of Sam Durant, Sharon Lockhart, and Martine Syms. Its graduates include Ross Bleckner, Mark Bradford, and Mike Kelley, Eric Fischl, and Laura Owens, to name a very few.
8-Hunter College, City University of New York
Location: New York, New York
Annual Tuition: $6,556–$7,832 (resident), $11,882–$14,040 (non-resident)
Programs of Note: Studio Art.
Hunter College is one of the constituent colleges of the City University of New York, an American public university. It is located in the Lenox Hill neighborhood it offers big returns for your investments. Students enrolling here will get all the benefits at half the price they pay. This course structure allows many to hold part-time jobs for the duration of their degree program, and most students leave with little to no student debt. It's curriculum is high class, and the school currently boasts faculty members such as Andrea Blum, Constance DeJong, Carrie Moyer, and Nari Ward.
9- Massachusetts Institute of Technology
Location: Cambridge, Massachusetts
Annual Tuition: $48,452
Programs of Note: Art, Culture and Technology
The Council for the Arts at MIT (CAMIT) was founded in 1972 by MIT President Jerome B. Wiesner to support the arts at the Massachusetts Institute of Technology. Started in 2009, they offer only MFA in arts which is the product of a merger between the school's Visual Arts Program and the Center for Advanced Visual Studies. The graduate program only admits six students per year and focuses on artistic practices that combine visual studies and experimentation, offering artists opportunities to work between other programs and labs at MIT. The faculty is small, but boasts the inimitable Joan Jonas as professor emerita.
10- School of the Art Institute of Chicago
Location: Chicago, Illinois
Annual Tuition: $48,750
Programs of Note: Painting and Drawing; Film, Video, New Media, and Animation; Fiber and Material Studies
The School of the Art Institute of Chicago (SAIC) is one of America's largest accredited independent schools of art and design. It is located in the Loop in Chicago, Illinois and offers degrees at the undergraduate and graduate levels. SAIC has been recognized by U.S. News & World Report as one of the top two graduate art programs in the nation, as well as by Columbia University's National Arts Journalism survey as the most influential art school in the United States with all-star faculty including artists Michelle Grabner, Nick Cave, and Eduardo Kac. If you want to enroll here, it's sure going to be heavy on your pockets!